TUBELESS PLUG APPLICATOR AND STORAGE
If you unscrew the threaded end of the tool and thread it in to the CO2 regulator the Shred Zeppelin becomes a Tubeless Plug applicator. The tubeless plugs are stored within the body of the tool. The shortened applicator prong design doesn't allow the plug to be inserted too far in to the tyre, simply fold over the tubeless plug once in the prong, plug the tyre and pull out the tool, the plug is short enough not to require trimming.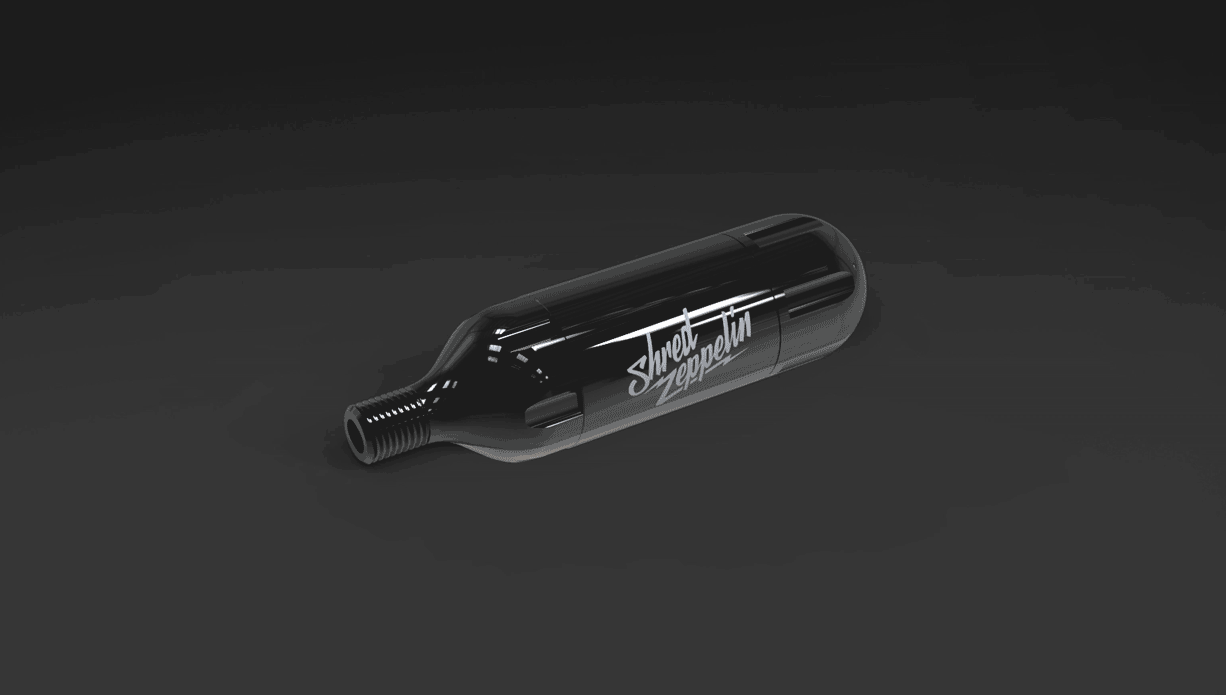 Unscrew the back end of the tool and Shred Zeppelin becomes an in-line CO2 regulator. Screw in a CO2 cartridge fully to puncture the seal. Tightening or loosening cartridge will now regulate the CO2 flow.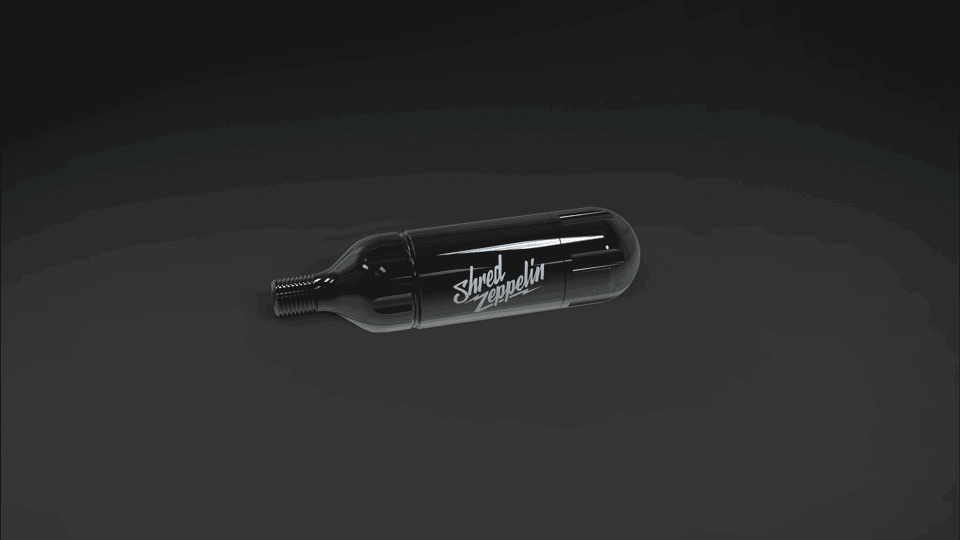 Inside the threaded end of the tool is a valve core removal slot. Simply place the tool over the valve core and turn it to tighten or remove the valve core.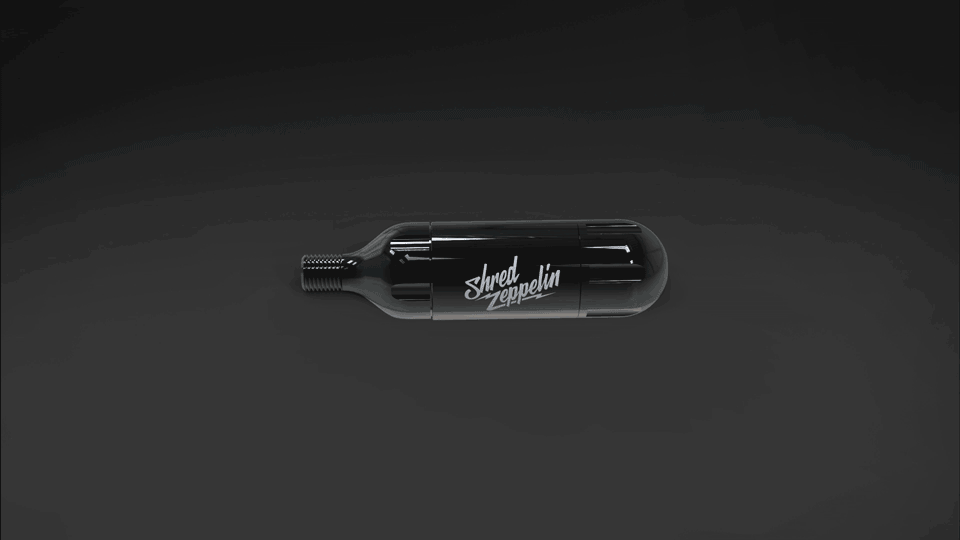 COMPATIBLE WITH CO2 MOUNTS
The Shred Zeppelin has the same silhouette as a CO2 canister and is compatible with CO2 brackets allowing you to mount it to your bike frame.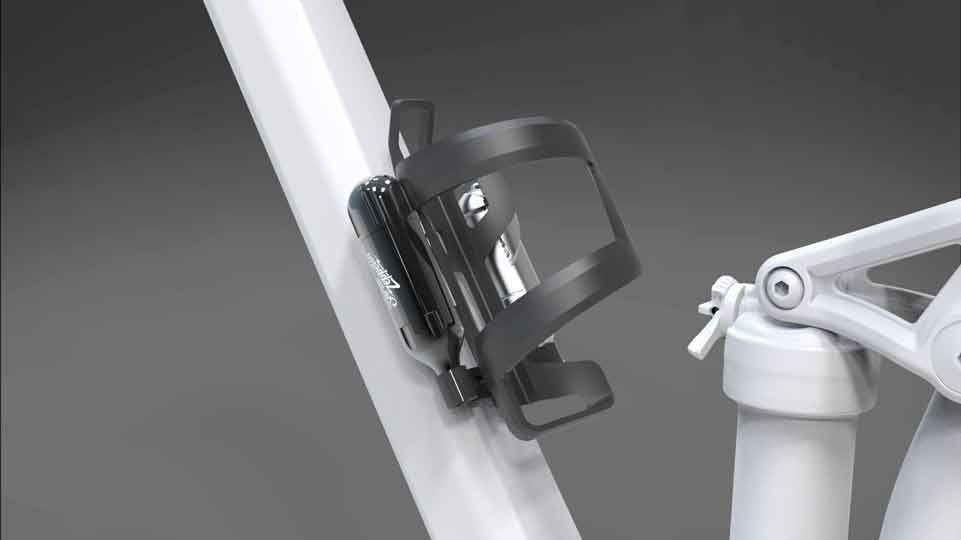 USING THE SHRED ZEPPELIN TUBELESS PLUG APPLICATOR:
1. Unscrew the tapered end of the Shred Zeppelin and thread it into the rear of the CO2 regulator to create a handle for the tubeless plug applicator.
2. Thread the provided tubeless plug into the applicator prong. Fold the two ends into the cavity. You can now plug your tyre by pushing the prong into the cut in the tyre, gently pull out the prong leaving the plug in the tyre.

USING THE SHRED ZEPPELIN CO2 REGULATOR:
​1. Unscrew the CO2 regulator from the rest of the Shred Zeppelin. Screw the CO2 cartridge into the regulator fully.
2. Screw the regulator and CO2 cartridge onto the tubeless valve. Unscrew the CO2 cartridge to start the flow of CO2. The flow can be controlled or stopped by screwing the CO2 cartridge into the regulator. Warning: CO2 cartridges are very high pressure and can cause injury or death if used incorrectly. Do not hold the CO2 cartridge with bare hands when in use as it can burn skin.